At SKS Technologies we believe in creating strong community connections. Supporting the local communities where we live and work is fundamental to ensuring their economic prosperity and resilience.  
SKS Technologies are proud sponsors of local community sport. Our very own WA General Manager, David Higginson is the Kingsley Junior Football Club Treasurer. David was awarded the KJFC Life Member in 2021 and loves giving back to the local community.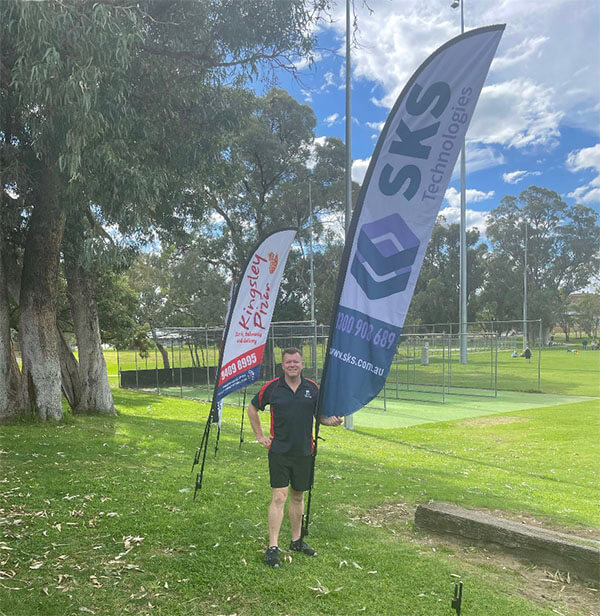 2022 was our third consecutive year sponsoring the Houghton Districts Girls Football Club in South Australia. These four amazing young women pictured are from the U13, U15 and U16 teams. The U13 and U15 teams took out the SANFL junior premierships for 2021!
Sponsoring women's sport involves much more than a financial investment, SKS Technologies hope that by supporting early talent we can help increase the number of girls participating.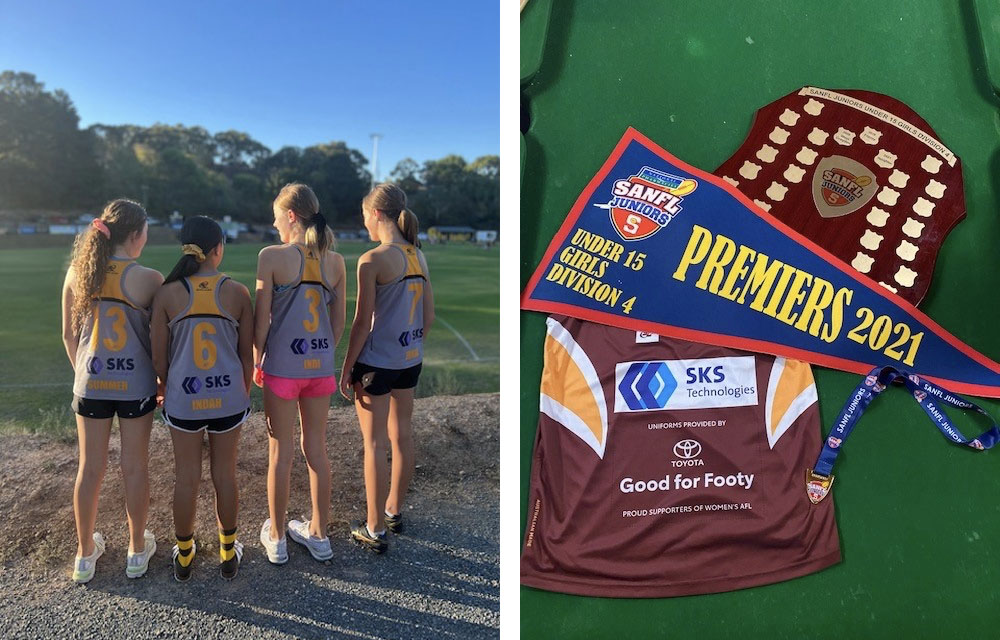 SKS Technologies also proudly sponsor the Keilor Park Junior Soccer Club in Victoria.