Smart Buildings Converged onto a Single Managed Network
SKS Convergence was established to the fill a void in the market around the convergence of building systems onto a single managed non-proprietary base building communications network. Currently each building system is installed on its own communications network by each trade contractor. This approach requires individual maintenance contracts for each system and limits the ability to apply global analytics and real-time digital twins across all building systems. Current trends in smart buildings are moving towards data analytic platforms and digital twins to monitor and control all base building systems. To provide a data analytic platform and real-time digital twin, the building will require all building systems be converged onto a single base building communications network.
SKS Technologies has developed a range of products and services from the design, construction, integration, and transition to assist our clients with their digital infrastructure. This is an end to end approach to assist building companies and owners minimise the risk during construction of the building and through both the defects period and into operations.
To develop a smart building or digital enabled building, each of the building systems must be converged onto a single managed converged network.  The managed converged network will provide the backbone to transport all building services systems across a single platform. These systems include the following:
Heating, Ventilation and Air Conditioning Controls (HVACC)
Power Management System (PMS)
Energy Metering System (EMS)
Lighting Control System (LCS)
Emergency Lighting Control System (ELCS)
Electronic Access Control System (EACS)
Security Alarm System (SAS)
Closed Circuit Television (CCTV) System
Car Parking Systems
Intercom System (IS)
Fire and Evacuation Monitoring System (FEMS)
Hydraulic Monitoring System (HMS)
Vertical Transport Monitoring System (VTMS)
Visitor Management System
Digital Signage System
Digital Directory Board
Waste Management Monitoring Systems
Electronic Key Cabinets
Smart Lockers
Parcel Lockers
Lift Screen Content Management System
Call Now: 1300 908 689 Or Email us: support@sks.com.au to discuss your requirements.
A Global Standard for Connectivity
WiredScore is the global digital connectivity certification system that helps landlords access, improve, benchmark and promote their buildings.
WiredScore access, certifies and improves digital connectivity and smart technology in homes and offices on a global scale.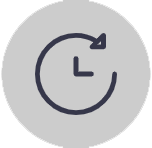 Future-proof assets
Utilise WiredScore reporting and the operations team to identify and review building improvements and mitigate technical obsolescence.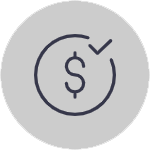 Drive rental value
Utilise your building's digital connectivity to highlight asset quality and achieve on average 5% rental premiums.
EG London Investor Guide 2019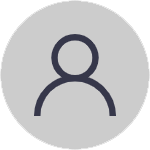 Attract and retain tenants
Use WiredScore certification to differentiate your building and effectively communicate its digital connectivity to existing and prospective tenants.
What do we measure in buildings with WiredScore?

Resilience
Are potential outages mitigated through resilient infrastructure?
Is the critical telecommunications equipment secure?

Tenant experience
Does the building provide tenants with a seamless digital connectivity experience?

Mobile
Is the tenant experience in the building enhanced by access to uninterrupted mobile coverage?

Choice of providers
Do multiple high-speed fibre providers service the building and provide competitive pricing?

Future readiness
Is there flexibility and capacity to adapt to new and advancing technologies?