SKS Technologies, deliver advanced expertise in the design, installation, commissioning and maintenance of audiovisual systems across Australia.

We work directly with our clients in upgrading or constructing new facilities and also provide audiovisual expertise for architects, builders, and consultants to provide a total solution.
Our experienced staff includes industry certified installation technicians where all are committed to providing exceptional service ensuring your installation is of the highest quality.
From corporate boardrooms, stadiums, retails outlets to airport lounges, lecture theatres and much more, SKS Technologies has a wealth of experience in all facets of audiovisual installations, including comprehensive on-site commissioning and training.
Solutions are designed to ensure ease of operation where user interfaces automate complex processes ensuring system operation reliability.
Audiovisual integration
Automated audiovisual systems
Digital signage
Video conferencing
TP over IP networks
Room control systems
Medical imaging
Multi-screen control room
Large screens and stadiums
Hi-tech intuitive corporate boardrooms
Hi-tech intuitive training rooms
Display and projector systems
Interactive whiteboards
Touch panel control
Specialist controlled lighting
Public address systems
Video and audio conferencing
Maintenance Contracts
Support and maintenance help desk
Call Now: 1300 908 689
Or Email us: support@sks.com.au
Unified Communications and Collaboration Ideas.

In today's climate the way we work and communicate is evolving. It is essential to create a collaborating environment to connect remote employees and clients.
Your meeting room technology needs to be flexible, easy to use and control. SKS Technologies have partnered with premium technology vendors to provide a range of solutions to ensure your meeting space is enhanced and performs to your specific needs.
From corporate boardrooms, large, medium and small meeting rooms, huddle rooms and remote workers, SKS Technologies are experienced in providing solutions, installations, including comprehensive on-site commissioning and training.
Let our friendly staff assist in creating a COVID safe workspace by designing your meeting rooms to adhere to the social distancing guidelines that are currently in place.
Download the following brochures for some ideas.  
Call Now
1300 908 689
Or Email us: support@sks.com.au to discuss your requirements.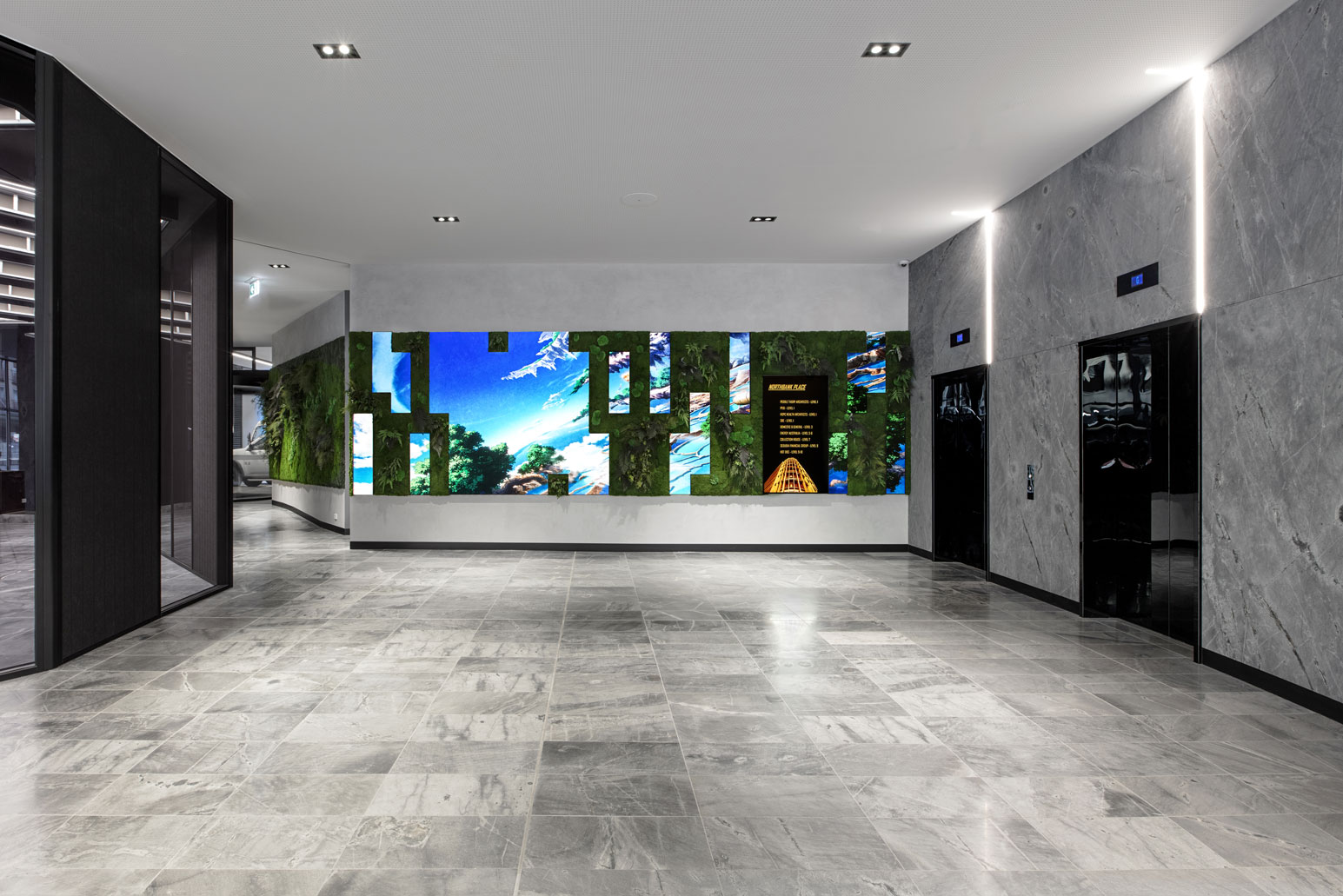 SKS Technologies was awarded the Audiovisual project for the complete renovation of the lobby at 525 Flinders St, Melbourne. The equipment used in this innovative design is a 2.6mm pitch LED video wall using Smartsign software to manage the content. The Smartsign software also turns the screen off and on. There is an audio system throughout the reception to distribute radio on audio from the live TV feed on the videowall. The total project is made up of 29 customer LED cabinets to create the look of a single screen.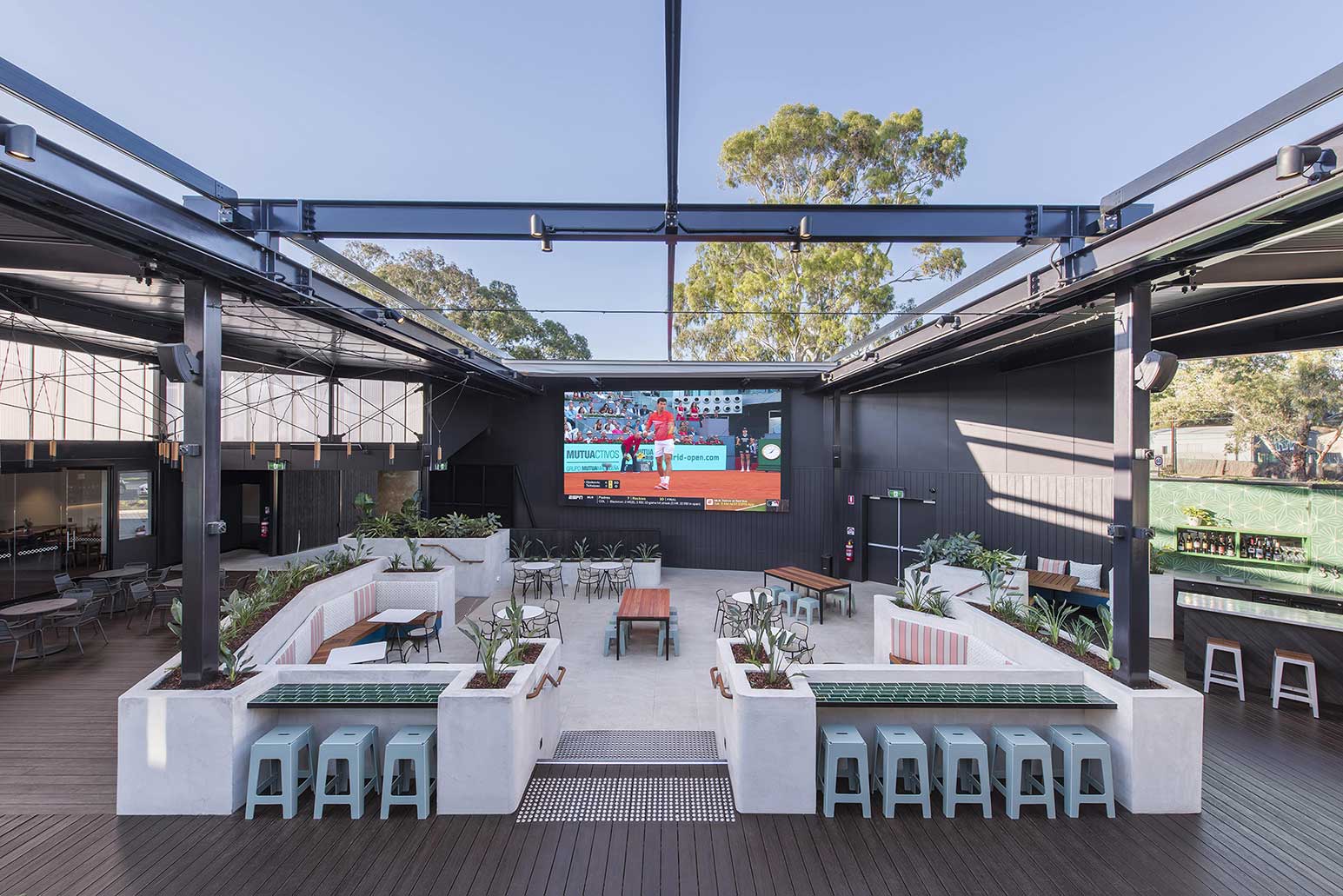 SKS Technologies have the capability to create both indoor and outdoor media walls.  These custom made LED screens are high resolution to suit all display content.  Perfect for advertising, these walls can also be curved and contain audio functions.
For more information or a quote please contact us on support@sks.com.au or 1300 908 689 to discuss your needs.