PO Box 13 Brighton,
Victoria 3186
Website: www.nickstretchlegal.com
700 Spencer Street West Melbourne, Victoria 3003
Email: investors@sks.com.au
SHARE REGISTRY
Computershare Investor Services Pty. Limited
452 Johnston Street Abbotsford, Victoria 3067
G.P.O. Box 2975 Melbourne, Victoria 3001
Investor Enquiries: 1300 850 505
SKS Technologies Group Limited ABN
Have an enquiry or would you like a quote?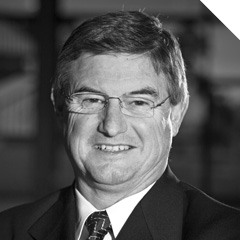 Peter Jinks
Executive Chairman
Peter joined the SKS board and management team in October 2012, and has specific responsibility for operations and administration, and he became Executive Chairman & Managing Director in March 2016 .
Peter has more than 40 years' industry experience as a leader, manager, industry NECA council member, and executor of high-level policy, resource, operational and strategic visions . Peter has vast experience in technical services, specifically in electrical, data, audiovisual consultation and management.
Peter co-founded the company KLM Group Limited with his brother Greg Jinks in 1981 and was Managing Director until August 2012 . The brothers built KLM Group with an enviable reputation as one of Australia's foremost electrical and communications provider. KLM is acknowledged as a company with a technological edge which services the Construction, Defence, Government, Financial, Commercial and Infrastructure markets .
KLM was a small commercial electrical contracting business that in 20 years grew to achieve revenues of $36 million in 2003 when it listed on the ASX . By 2010 KLM had a turnover of $160 million and it was then acquired by ASX-listed Programmed.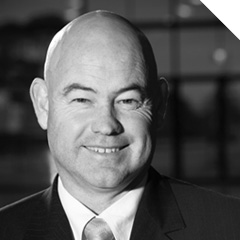 Greg Jinks
Executive Director
Greg was appointed to the SKS Board and Management team in October 2012. Greg has specific responsibility for SKS strategic and business development.
Greg has more than 35 years' experience in the telecommunications sector particularly in electrical, data cabling networks, voice, laser, microwave wireless products and the supply of high-tech audiovisual installations.
Co-founding KLM Group as a small commercial electrical contracting business with his brother Peter in 1981, the pair grew the business to have a turnover of $160 million in 2010 when it was acquired by ASX-listed Programmed. Greg played a pivotal role with his involvement in company's industry and government accreditations including vendor relationship management. KLM has 800+ employees and has become one of Australia's major communications and data network infrastructure contractors.
Greg is involved in current and emerging technologies which complements SKS' growth strategy, focusing on core service offerings while integrating superior technological products.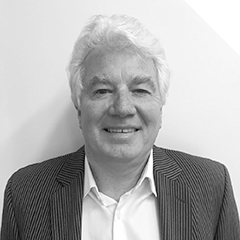 Terence Grigg
Non-Executive Director
Terence has 25 years' experience as an Executive Director of Ausfine Foods Pty Ltd, an importer and exporter of meat and dairy products.
He was previously a Director of Ansearch Limited, Richmond Football Club, Windermere Child and Family Services (not-for-profit), Position Partners Pty Ltd (Civil Construction & Infrastructure Services) and ESCA Australia Pty Ltd (Medical Research Stem Cells).
Terence was appointed Director in January 2017 and has extensive knowledge and experience in purchasing, sales and marketing, import and export logistics, accounting and financial management, foreign currency hedging and mitigation and banking facility negotiation.