IT Services
We are a customer-focused, Brisbane based team who are passionate about providing tailored and expert IT support services for complex businesses.
IT support will look different for every business depending on your size, industry and projected goals.
DATA CENTRE SERVICES
At ISGQ we offer data centre services tailored to suit your business. Located in 2 data centres across Brisbane, our Cloud solutions means you can choose to pay a monthly fee with us, and we will host and manage your systems in our data centre facility.
VOICE AND VIDEO
ISGQ is a Cisco Systems voice partner, to help your team members stay in constant communication wherever they are working from. Communication IT solutions can involve single or multi-site systems for voice and video conferencing and data management.
SECURITY & ADVANCED NETWORKING
IT security is a layered approach and with more layers, you can expect more confidence. Our team of professionals will work with you to assess your risk profile and tolerance to security breaches and assign an appropriate budget to design the right solution for you. Explore our security services to understand how we can tailor our services to suit your business requirements.
We offer Advanced Network Security as a stand-alone item because we understand that modern business is more complex.
ONSITE INFRASTRUCTURE
If you prefer to locate your IT infrastructure onsite at your office, we will work with you to ensure the solution meets the needs of for your business. We are vendor-independent and will not push you to choose a singular vendor. When choosing the right service for you, we navigate through the complex licensing models of the major vendors including Microsoft, Citrix and VMware. Our strong channel presence in Australia's top distributors means you have access to the most competitive and up-to-date pricing available from IBM, HP, Cisco, Trend Micro, Symantec, and Barracuda.
PROJECT MANAGEMENT
ISGQ has achieved the global project management certification PRINCE2, allowing the team to plan, initiate, monitor, manage and execute projects of any size with great control. So, if you're unsure how an IT consultant can help you, watch as ISGQ develops a detailed and results-driven project management plan.
OFFSITE BACKUPS & HOSTING
We offer highly secure and highly available private cloud infrastructure to host offsite backups. These backups are powdered by Veeam Cloud Connect and offer flexible pricing options, on-demand resourcing and capacity and experienced technical specialists to help you. Additionally, this technology is 100% Australian-owned and locally operated, so you can trust that your data will be securely stored.
PROCUREMENT
Our channel partnerships with leading technology vendors, such as Cisco, Microsoft, VMWare & Barracuda, allows us to deliver the correct and appropriate hardware and software solutions to meet the specialised needs of your business. Our channel relationships, coupled with product knowledge and diversified skill sets, means you will have access to the most effective solutions for your business.
GET IN TOUCH WITH THE IT EXPERTS
Our services can be engaged in the following capacity: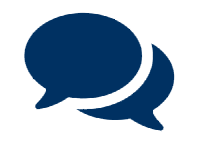 1. GENERAL CONSULTATION
We're available via phone, email, or face to face, when your IT breaks and you just need someone to fix it. Our centrally located Brisbane office means we can easily visit your business and provide assistance for a fixed hourly rate. We also encourage our clients to visit us in our offices to see our on-site data centre and receive any additional IT advice and support you require.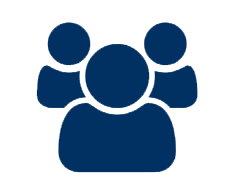 2. PROJECT-BASED
ISGQ has achieved the global project management certification PRINCE2 which assists our team to plan, initiate, monitor, manage and execute projects of any size with great control. We work with you to assess your IT needs and tailor a project that meets your budget and other business needs.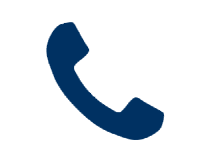 3. MANAGED SERVICES
We offer monthly IT support for a fixed fee. Your package is tailored to suit your unique business and IT needs. Our service desk is centrally located in Brisbane, not offshore, which means that you can visit us anytime you have a question, require assistance or would like to chat about your IT. As part of our managed services, we also offer 24×7 monitoring of your IT systems and we can offer after-hours support by engagement.